A model to follow
Company

Metalworks since 1980
We are a company specialized in hot forging and machining brass components and non-ferrous alloys for industrial applications. Our aim is to offer the most effective solution for any specific need. This is why we personally take care of all stages of production, from tooling to scheduling machine cycles, right through to the finished product. Continuous monitoring and rigid controls carried out using 3D measuring machines guarantee the highest possible standard of quality for each individual part we produce.
Quality
Quality and flexibility are the fundamental principles that have always guided our work. We believe that innovation is an opportunity not to be lost. It means investing in the future, employing the most advanced technology in both production and control to give our valued customers a competitive advantage. The engineering department is the very heart of our business, where we work in close contact with our customers and suppliers. This is where we conceive and develop that strong sense of collaboration that drives us to reach a common objective. Following this model we have grown from being a small artisan workshop to being a well-established and highly-specialized company for the supply of intermediate goods for industries across Europe.

s



GAROM chose Total Quality Management as its organizational model. This led to certification of its Quality Management System according to the international standard UNI EN ISO 9001 by 'Det Norske Veritas' in 2007. Certification according to Technical Specification ISO TS in 2012 followed, converted in 2018 to IATF 16949.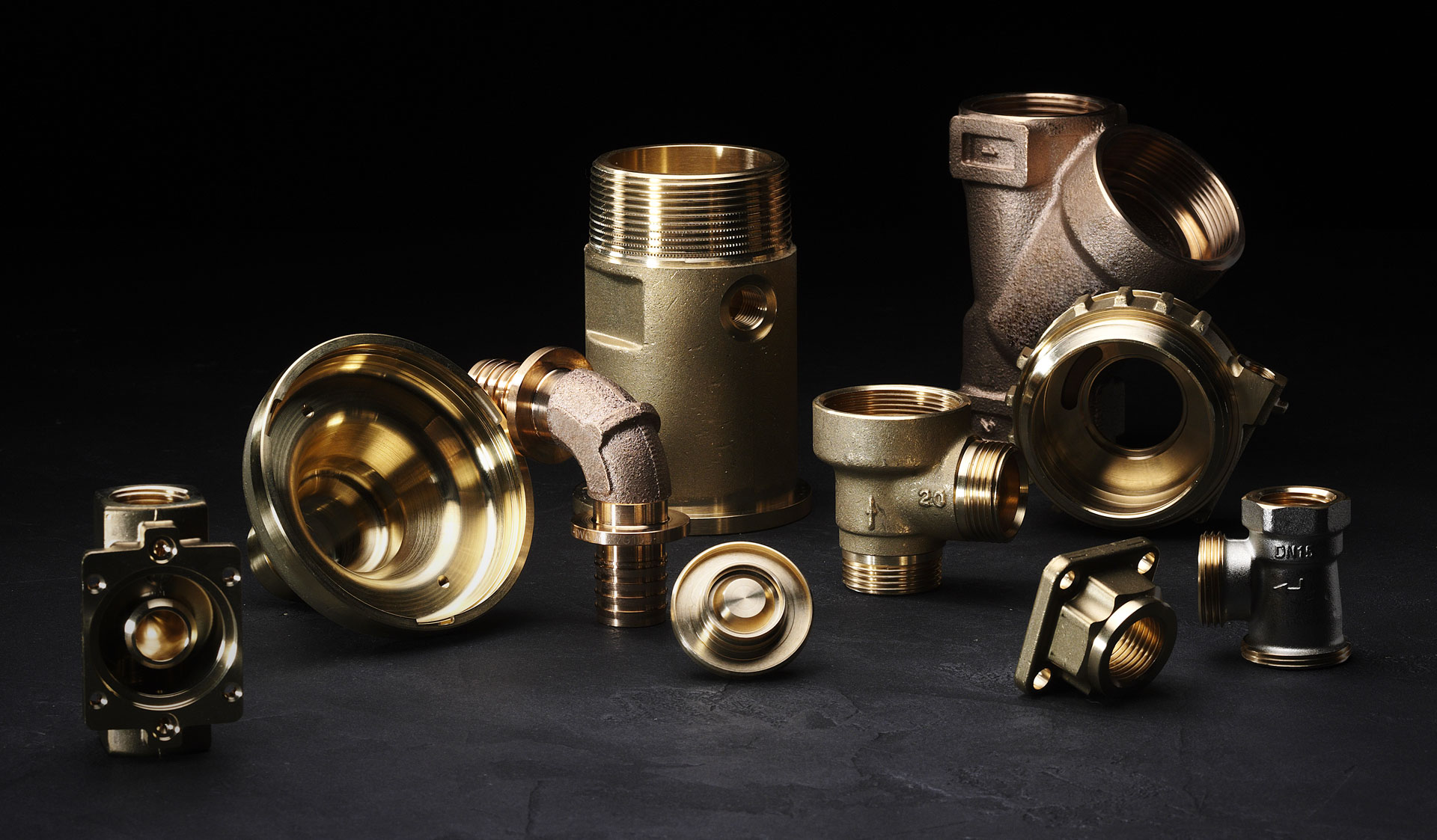 Fields of application
Automobile - Water and Gas Valves - Meters - Handles - Household Appliances - Air, Gas and Hydraulic Fittings
News
Incentives for the reduction of businesses' energy consumption and
for the installation of photovoltaic systems, with or without energy
storage systems, for the production of electricity
for self-consumption.
Garom S.r.l. obtains the requested
incentive for Line 2
The system is able to produce about 384,000 kWh/year of electricity,
covering more than 42% of the company's energy needs and reducing its
dependence on non-renewable sources, a principle in line with green and
environmental protection concerns.
The project is worth a total of € 257,000.00 and has qualified for a subsidy of
€ 79,700.00.

Exhibitions and Fairs
ISH Frankfurt
Frankfurt 13th – 17th March 2023
We couldn't miss the reopening of the world's leading trade fair for plumbing and heating systems: ISH. A new and interesting opportunity to meet and exchange ideas.
Come and visit us from 13th to 17th March 2023. Can't wait to see you in Frankfurt at Hall 9.1 – Booth F77
Contact
GAROM S.R.L. single-member company
HOT FORGING AND MACHINING WITH TRANSFER MACHINES
Via M. Biagi 3/5 - 25062 Concesio (BS) - Italy
Tel. +39 030 8925941 R.A. - Fax +39.0308925977
E-mail: info@garom.it
GAROM is looking forward to hearing from you.
Here you will find all our contacts and e-mail addresses, organised by department. Please do not hesitate to contact us.
We are always looking for staff to join our team.
Send your resume or CV by e-mail to:
info@garom.it